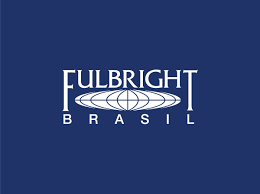 GRANTS FOR SCHOLARS, GRADUATE STUDENTS AND ENGLISH TEACHERS
The Fulbright Commission is pleased to announce that, starting on August 1st, 2017, it will be receiving applications from Brazilian citizens to develop academic activities in the U.S.
These awards are part Fulbright program and aims to promote mutual understanding between peoples from the United States and from other countries. The Commission will award up to 80 grants in open competition for Brazilian citizens that are faculty members, graduate students and recent graduates English teachers in Brazil.
The grants are awarded over the U.S academic year 2018/2019 August/ September 2018 to May/ June 2019. The duration is variable going from four months to Scholars to nine months to the Students and the English teachers.
| | |
| --- | --- |
| Fulbright Program | Up to |
| Chair | 10 |
| Doctoral Dissertation Research Award (DDRA) | 30 |
| Foreign Language Teaching Assistant Program (FLTA) | 20 |
| Junior Faculty Member Award | 10 |
| Visiting Professor Award | 10 |
A general instruction package for each program is available through the www.fulbright.org.br. Applications must be submitted in the online application system by October 1st, 2017.