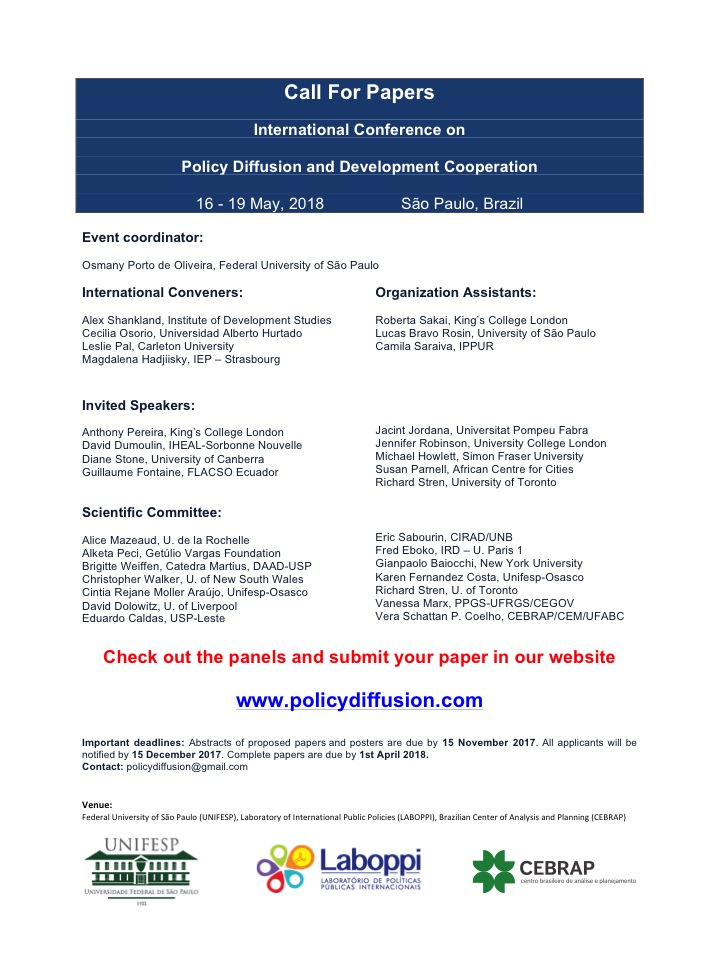 The deadline was extended to​ 22  of November! 
The event will take place at the Federal University of São Paulo, in Brazil, from May, 16-19, 2018. There are more then ten panels, organized by colleagues from all over the world. We expect to build an international network of scholars working with the conference topic. A publication with the results of the conference will be organized as well.
Submissions:
– Researchers, Professors and Graduate Students can submit paper proposals.
– Undergraduate students can submit poster proposals.
Please circulate this to your colleagues and networks.