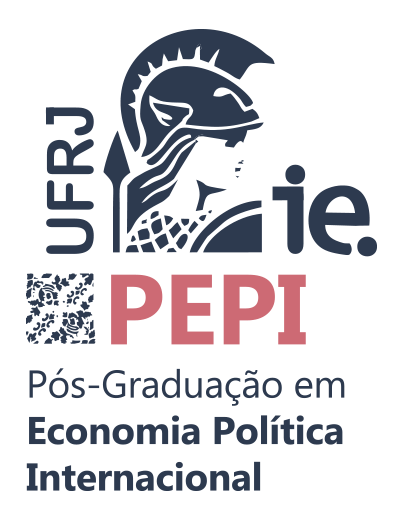 Chamada de artigos – Dossiê: O legado de Robert W. Cox para a EPI crítica: 40 anos de 'Forças sociais, Estados e ordens mundiais'
OIKOS – Revista de Economia Política Internacional (ISSN: 1808-0235)
Leonardo Ramos (PUC Minas) e Ana Garcia (UFRRJ)
Robert W. Cox é considerado um dos principais estudiosos em Economia Política Internacional (EPI), tendo contribuído não apenas para sua consolidação como um subcampo de Relações Internacionais, mas também para constituir e consolidar sua veia crítica. Nesse processo, Cox desenvolveu uma abordagem histórica única da ordem mundial e da economia política, inspirada por pensadores distintos que vão de Vico a Gramsci a Ibn Khaldun.
Num contexto teórico dominado por abordagens positivistas em Relações Internacionais, há quarenta anos, Robert W. Cox publicou um artigo seminal e desafiador. Social Forces, States and World Orders: Beyond International Relations Theory de Robert Cox foi publicado inicialmente em 1981 pela revista Millennium e, posteriormente, em 1986 como um capítulo do livro Realism and its critics, organizado por Robert O. Keohane.
Social Forces apresenta variantes da teoria crítica da Escola de Frankfurt, bem como da teoria social de Antonio Gramsci, a fim de lidar com os processos de relações internacionais da época. Essa abordagem única ofereceu uma crítica ao neorrealismo de Kenneth Waltz, assim como à teoria do Sistema Mundial, atualizando a teorização crítica de Relações Internacionais e estabelecendo as bases para o futuro da EPI crítica.
Quarenta anos depois, as relações internacionais passaram por transformações importantes: o fim da Guerra Fria, os processos de globalização (e hoje também os processos de 'desglobalização'), a ascensão das potências médias emergentes, a ascensão da China, a crise das instituições de Bretton Woods. Estas transformações ocorrem paralelamente ao surgimento de novas instituições internacionais – como o G20, BRICS e a Organização de Cooperação de Xangai – que são alguns exemplos de agrupamentos cuja criação e funcionamento depende de países do chamado 'Sul Global'.
Nesse contexto, surgem algumas questões: a teoria crítica é relevante para a EPI neste contexto de um mundo em transição? Como devemos interpretar e entender o legado da teorização de Robert W. Cox para as RI/ EPI contemporânea? A distinção entre problem-solving theories e teoria crítica ainda organiza o campo teórico das RI/EPI? O objetivo desta edição especial, e os artigos submetidos a ela, é lidar com questões relacionadas ao legado da teoria crítica de Robert W. Cox para a EPI em um sentido amplo. Partindo sempre que possível de uma perspectiva do Sul Global, recomenda-se os seguintes temas:
• O legado da teoria crítica de Robert W. Cox para interpretar e compreender as realidades do Brasil, América Latina e do Sul Global
• Epistemologia e metodologia crítica na EPI
• Gramsci, estado e economia nas relações internacionais
• Formas de Estado e forças sociais na EPI contemporânea
• Estruturas históricas e ordem mundial contemporânea
• Forças sociais hegemônicas e contra-hegemônicas
• Internacionalização do Estado e internacionalização da produção
• Internacionalização das finanças, hegemonia e instituições financeiras multilaterais
• Pax Britannica, Pax Americana e transições hegemônicas
• Organizações internacionais e regionais e a governança global no mundo contemporâneo
• Hegemonia, Estado ampliado e sociedade civil global
• Imperialismo, império e hierarquias
Propostas de trabalho devem ser submetidas até 31 de março de 2021 pelo site da revista Oikos: http://www.revistaoikos.org/seer/index.php/oikos/announcement/view/6
---
Call for Papers: Robert W. Cox's legacy for critical EPI: 40 years of 'Social forces, States and world orders'
OIKOS – Review of International Political Economy (ISSN: 1808-0235)
Leonardo Ramos (PUC Minas) and Ana Garcia (UFRRJ)
Robert W. Cox is considered one of the leading scholars in International Political Economy (EPI), having contributed not only to its consolidation as a subfield of International Relations, but also to constituting and consolidating its critical streak. In this process, Cox developed a unique historical approach to the world order and political economy, inspired by different thinkers ranging from Vico to Gramsci to Ibn Khaldun.
In a theoretical context dominated by positivist approaches in International Relations, forty years ago, Robert W. Cox published a seminal and challenging article. 'Social Forces, States and World Orders: Beyond International Relations Theory' was first published in 1981 by Millennium and later in 1986 as a chapter in the book 'Realism and its critics', organized by Robert O. Keohane.
'Social Forces' presents variants of the Frankfurt School's critical theory, as well as Antonio Gramsci's social theory, in order to deal with international relations processes of the time. This unique approach offered a critique of Kenneth Waltz's neorealism, as well as of the theory of the World System, updating the critical theorizing of International Relations and laying the foundations for the future of critical IPE.
Forty years later, international relations went through important transformations: the end of the Cold War, the processes of globalization (and today also the processes of 'deglobalization'), the rise of the emerging middle powers, the rise of China, the crisis of the institutions Bretton Woods. These transformations occur in parallel to the emergence of new international institutions – such as the G20, BRICS and the Shanghai Cooperation Organization – which are examples of groupings whose creation and functioning depends on countries of the so-called 'Global South'.
In this context, some questions arise: is critical theory relevant to IPE in this context of a world in transition? How should we interpret and understand the legacy of Robert W. Cox's theorization for contemporary IR/IPE? Does the distinction between problem-solving theories and critical theory still organize the theoretical field of IR/IPE? The purpose of this special issue, and the articles submitted to it, is to address topics related to the legacy of Robert W. Cox's critical theory for IPE in a broad sense. The following themes are recommended, if possible, with a focus on the Global South:
• The legacy of Robert W. Cox's critical theory to interpret and understand the realities of Brazil, Latin American and the Global South
• Epistemology and methodology in critical EPI
• Gramsci, state and economy in international relations
• Forms of state and social forces in the contemporary IPE
• Historical structures and contemporary world order
• Hegemonic and counter-hegemonic social forces
• Internationalization of the State and internationalization of production
• Internationalization of finance, hegemony and multilateral financial institutions
• Pax Britannica, Pax Americana and hegemonic transitions
• International and regional organizations and global governance in the contemporary world order
• Hegemony, 'extended' state and global civil society
• Imperialism, empire and hierarchies